When was the last time you stood in line at a brick-and-mortar store? Probably years ago in the pre-internet age. Today, no one wants to shop in-store since eCommerce has streamlined the shopping experience incredibly. Turn your head in any direction, and you'd find a successful eCommerce website or a startup making raves on the internet.
Though it is a true story, there's a flip side to it – Not all that glitters is gold. And it's true for ecommerce businesses as well.
Sadly, SEO troubles never seem to go away, causing stunted growth for B2B eCommerce businesses and startups. Infact, 40% of businesses fail due to an inability to implement SEO strategies.
Website owners must be aware of potential pitfalls and take proactive measures to boost the website rankings again. We've put together a roundup of some of the biggest challenges B2B Marketers face in their search engine optimization efforts and what they should do to solve them.
7 Biggest SEO Challenges to Overcome For Marketers in 2022
The online marketing industry is a development-oriented field. Your customers are changing as time goes by, and you should be ready with the tools and techniques they require in order to stay ahead of the game. SEO is a common dynamic of web content so that search engines can discover it through their users. That's what people mean when they say SEO.
So,what are the SEO challenges that can hamper the growth of B2B marketers, businesses, and startups?
1. Low-Quality Content
When it comes to SEO, nothing is an "always-on" strategy. Whether it's the techniques related to meta titles, keywords, link farming, or article pushing, they're always going to change. The SEO strategy is never a one-size-fits-all path, and it's transforming into a scheme of various tactics according to the changing times.
But there's one thing that will not change ever – The need for Quality content. Yes, you need a strong business vocabulary and a truckload of short and long-tail keywords. But it's always wise to write for humans and not the search engines. Whatever makes sense in the headers and body copy, use it and move on. Overloading the product descriptions, Social Media Captions, blog posts, and conversion papers with keywords and links never works.
Writing for your customers sets you up for the long haul, as you don't want to be dwelling over every temporary SEO trend that comes along every season. Your goal will always be to provide value to the readers, which only comes from quality content.
2. Poor Website Design – A Mortal Enemy Of Search Optimized Content
Every other small business is struggling to rank a website, even in this age of information abundance. And then there are marketers who are miffed about unresponsive, slow and user-repelling websites. The problem is not the lack of resources to build an appealing web interface. It is the vanity metric of preferring business trends and analytics over user experience. Your brand has a face. It's your website. You have to make it good!
What you need is an initial website audit. Our SEO Content Writing Services will go through the technical glitches and needs of your website. We only have one goal in mind – To ensure a good user experience that is both SEO-friendly and reliably fast. That's enough to get your posts up in the rankings.
3. Inefficient Loading Speed
A Google search receives over 63,000 requests every second. But you still don't know whether the person will stay on your website despite showing up in the search results. One you can ensure greater dwell time is by optimizing your website's loading speed. The longer your site takes to load, the more likely it is that the reader will abandon it almost immediately. As a result, you may suffer a huge decrease in sales and rankings, both of which can cause a disastrous impact on your business.
Despite the importance of site load speed for all website owners, e-commerce sites need to pay particular attention. However, you're not doomed if your site loads slowly. You can easily fix it. A better web hosting service, the use of a content delivery network, accelerated mobile pages, caching, or eliminating non-essential features can often fix this issue. In case you are not familiar with these tasks, you may want to hire an SEO service.
4. Ever-Evolving SEO Content Strategies Per Keyword
In essence, every new keyword is a new SEO project. It's because each keyword implies a different intent. It shows that the users are evolving and want new answers and thus, you have to provide that information.
For instance, a search for the term "Best Keyword Research Tools" would be classified as "informational" – the searcher most likely wants to know what it is and how it works. And to compete on this keyword, you need to build highly detailed informational SEO content.
With every search query, Google attempts to understand the user intent. Thus, every keyword has its own algorithm, so there will never be the same search result.
Getting your web pages relevant to a keyword starts with keyword research. When performing this analysis, you should map out the intent, competition, and the type of content that appears in SERPs (for example, lists, unique features, how-to's, etc).
This way you will be able to produce the exact type of content you need to compete with the top search results. Additionally, well-structured data will clarify everything about your content to the search engine, reducing ambiguity and helping your content more relevant for the user intent.
Want Help With Keyword Research?
Check Out Our SEO Keyword Research Services And Watch Your Content Crawl Up The Rankings
5. Too Much Focus on Transactional Keywords Than Informational Ones
Getting the top spots for transactional or "money" keywords is extremely difficult, so it's virtually impossible to focus solely on them, especially if it means overlooking informational keywords that are targeted to customers further down the funnel.
It is possible to rank for less competitive keywords and build a stronger reputation with the search engines by shifting your attention to less transactional terms and more informational ones.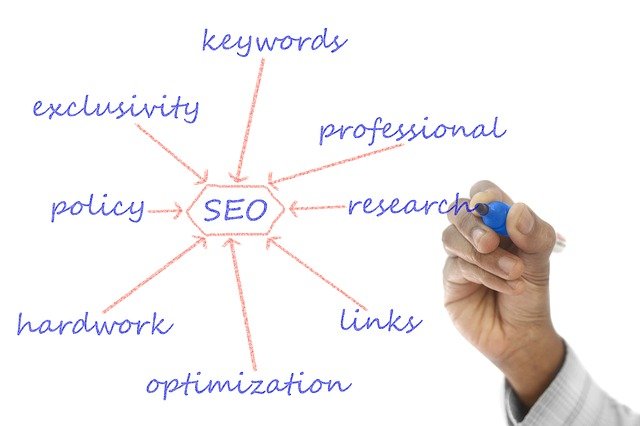 In addition to driving traffic to your site, ranking for these less competitive phrases can improve the overall reputation of your site with the search engines. It is usually influenced by the generic behavior of your audience. Laying more emphasis on informational keywords is not something any SEO content writing professional or a company should ignore.
6. Poor Product Reviews
While local SEO and online reputation management have clear differences, the latter has a considerable effect on your local search position.
It is important for your ranking to have many online reviews, preferably positive ones, on high-ranking directories like Yelp and Yellow Pages.
As a result of Google's bot specifically crawling those reviews, you can boost your Shopify SEO efforts and eCommerce SEO efforts. The reviews are user-generated, so you don't have to spend money on frequent content creation. Although you need to monitor these review sections for spam or completely irrelevant content, you should refrain from deleting reviews you dislike. Take this opportunity instead to engage with these customers and let them know how much you care about their experience.
7. Inconsistent Product Descriptions
It might be tempting to copy and paste manufacturer descriptions or even automate the product details to save time. Especially when your website has hundreds or even thousands of products for sale.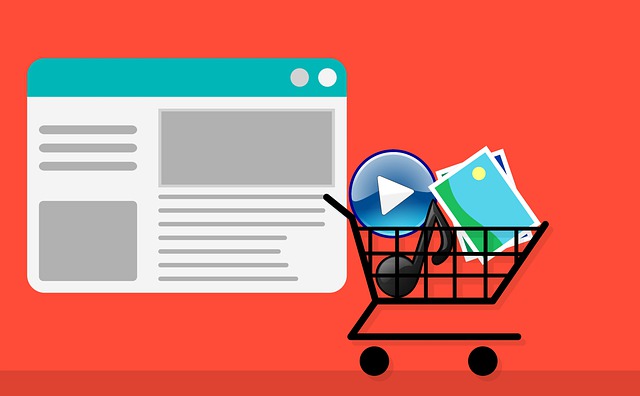 And site optimization-wise, that's a big mistake. You can't ignore the quality of your content. Following Google's Panda algorithm release in 2011, it's become even more important to feature-rich and relevant content. That's why you should provide as much information about your products as possible, as well as about the business that will help you attract your target audience.
Creating unique product descriptions instead of duplications can help resolve this issue. In addition, allowing user-generated content, like reviews, can also help reduce the amount of duplicate content – something that Amazon has clearly done to great effect.
Partner With Us To Stand Out in The SEO Content Writing Bandwagon!
One thing is for sure: SEO never gets boring. Although we cannot control a lot of things, it is up to you how much you know about SEO.
Keeping your web pages relevant and our sites optimized for search engines and users will help your websites fare well in the search results. You will face a lot of new situations, but experience and wisdom will equip you to handle them.
It is also up to you which SEO Content Writing Service in Nashik you hire. For expert help with your SEO or content, please contact us for a free quote and consultation today.