It's not a rare sight to see entrepreneurs make this mistake with their lead magnet. They research an idea for their lead magnet.
They take time to create a lovely pdf, guide, checklist, etc.
Then they post it on their website. (Do you know how much traffic you get on your website?)
And maybe write one social media post.
And then they wonder why only a handful of people sign up.
Does this sound relatable? If yes, then you need to stick till the end. We have compiled the 7 most common mistakes businesses make when it comes to lead magnets. So you can finally build high-conversion lead magnets that will take your business to the next stage.
Mistake #1: Too Long To Be A Lead Magnet
The barebone truth of content marketing is that the attention span of your readers is nothing. They don't even open their inboxes, let alone read the entire mail. Ask yourself. How many did you open yesterday?
In an effort to offer readers a quality read, many entrepreneurs end up creating fable-like PDFs and ebooks full of advice and life hacks. And the result – It stays as it is in the inbox, unread, untouched and ghosted. It's natural to think that the readers want to know everything, but that's not how it goes with lead magnets.
If your lead magnet is too long, you'll be breeding a long list of unsubscribers. You surely don't want that. Instead, make it short and quick. Flip out your core message in the first paragraph only. In terms of lead magnets, length doesn't equate to value. Readers find it tiresome.
Mistake #2: "Has" Instead of "Have."
The gravest blunder! Grammatical errors and typos are strictly prohibited in content marketing, irrespective of the format. Try to understand the complexity of lead magnets here. You are giving away free stuff to build a customer base. So they can buy products from you in the future by "paying you money."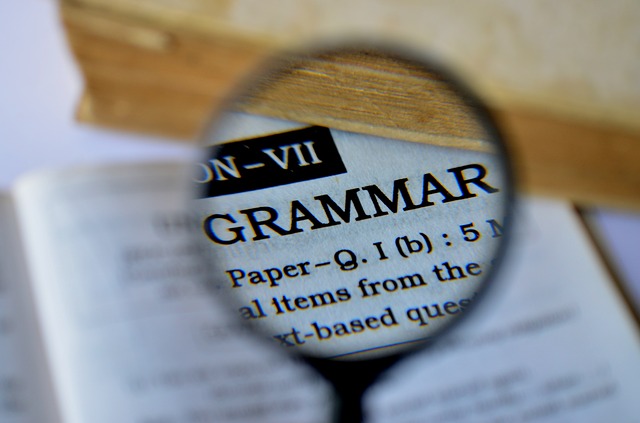 Do you think sloppy content is worth that money? No way.
And the fix is simple – Use AI tools like Grammarly to fix your sentencing, spelling mistakes, and grammatical errors. Don't forget to proofread at least thrice before going live.
Mistake #3: Over-marketing
Every fourth person uses some sort of adblocker. And the biggest reason why people resort to ad blockers is over-advertising. Who wants endless ads? Users and in your case, mailing list, are smart. They have tools to avert annoying ads. So, consider hiring vetted copywriters who make tasteful pitches, something which offers value to the people.
So what should your pitches include?
Value. And that doesn't mean you have to think from scratch. Successful marketers have been following one formula for ages. The good old AIDA.
A for Attention – Draw the reader in
I for Interest – Talk about their life
D for Desire – Give them hope through a shared desire/want
A for Action – Help them take the next move
AIDA always works. Because its focus is to lead you into a journey and by the end of that ad or mail, a hero emerges. And that hero is YOU. The customers will be bound to pay.
Mistake #4: No Trace of Lead Magnet on Your Website or Blog
It's a silly blunder — no pictures or forms for the lead magnet on the websites or blogs. Your readers want to see if you value your promotional campaign or not. You don't want them guessing whether it was you or someone else with the ad campaign.
Be straightforward and post pictures/posters of your lead magnet (ebooks, templates or whatever it is) on your website. Provide opt-in links in the navigation, sidebar, or in pop-ups as resources. Doing so demonstrates authority.
Mistake #5: Topic Mismatch
Emails are the most scrutinized medium on the internet. A little error in the message from the source, and you'll be forgotten. Many times lead magnets fall short on the market research and the message ends up losing its way. You don't want your readers guessing the core message.
Always check if the core message is sprinkled throughout. The tone must align with the target audience's interest. If you feel edgy about your audience's interests, conduct surveys prior to the campaign using Google Keyword Planner. You'd get a clear idea about the user search intent, their pain points. This way you can scroll-worthy lead magnets.
Mistake #6: Ending on a Dry Note
Most likely, if your readers were too invested in scrolling all the way down to your lead magnet, they want more than just information. It could be anything like an invite to a webinar or a Facebook, a short pitch to your podcast channel, or links to your corresponding website.
A well-crafted closure to your freebie with a little note gives your readers another reason to stick by your content. The more options they get, the more excited they'd feel about your campaigns. As a result, stronger distribution campaigns and lower bounce rates.
Mistake #7: No follow Ups
Your lead magnet is ready with all the answers. You've done a great job. But the job is not over. You have to create a follow-up email sequence. Follow-ups keep your audience hooked, thus pulling them deep into your content marketing system. A simple follow-up email can potentially result in 98% of your sales being lost.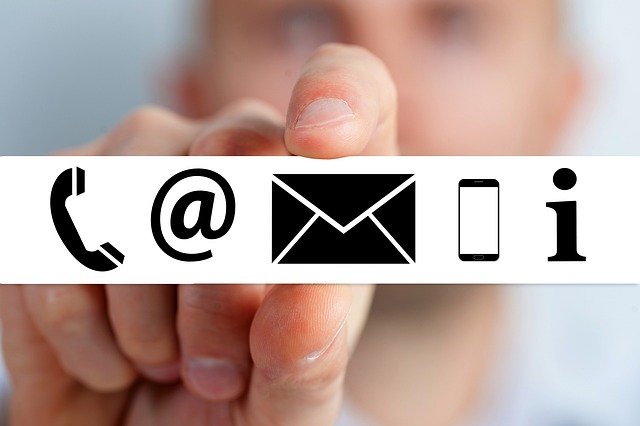 For instance, if you run an Automobile blog and your lead magnet was about "What Zombies Can Teach You About AUTOMOBILE," then you might do a follow-up email sequence that contains:
An email that links to your main blog
A weekly Feedback mail to engage in a conversation
An invitation to your free workshop on Auto-Mechanics 101
A collection of all the new things you learn every week
Or even a little howdy-hey would suffice if you've just started out.
It's quite natural to feel drained after the huge hassle of creating a lovable lead magnet. But to make sure you have a sustained online presence, you need to be wary of these troubleshooting practices too. And if you've made these mistakes – we are on the same boat. But there's a solution. We'll give you a fully functional lead magnet creation system.
Yes, you guessed it right! We run a Professional Lead Magnet Creation Agency in Nashik, where a pool of niche-specific writers is wired to pull off creative lead nurturing strategies for you. Do give us a call or mail us for a free online quote.