SEO content writing functions like a tidal wave. With each public opinion and algorithm update, the SEO strategies change. As your competition will surely adapt to the changes, you might lose a fair share of engagement if you're not updated. To make your new business, startup, ecommerce store, or blog a success, you have to keep up with the changes.
Most companies get stuck with their favorite strategies and never reinvent. As a result, they lose track of the changing trends and end up quitting their business. This is where Darwin's theory comes into play. If you want to go far, adapt yourself with time. That's how you'll stay relevant and enjoy a great customer loyalty. The key however is to never compromise on quality. Algorithms and trends will come and go, your content quality must be permanent.
Be it on social media or blogs, SEO is everywhere. There's nothing more impactful than a well-compiled updated list of SEO tips and tricks, some of which you might find extremely plausible in your current content planning. With the help of SEO Content Writers in Nashik, your website will get the desired traffic customer satisfaction with premium quality SEO content. No need to worry about time management if you're too caught up in your business.
Our SEO content writers are adept at keeping pace with the content trends and will keep your head above water with futureproof SEO content strategy. Want to know how?
7 SEO Content Writing Best Practices That Help Your Content Rank in 2022
What is good content? What is bad content, and how can you go about writing better content? In a world where search engines are all that rule and the traffic they get determines the success of a business, this is an important question. A badly written, irrelevant, or monotonous article has no place at all.
So, how do you write SEO content that can get your website ranking high up in the SERPs? Read on to find out the best practice guidelines by our prominent SEO content writers in Nashik.
1. Heavily Research Target Keyword(s) And Intent
Without keywords, you cannot row the SEO boat. Keywords help your content go up and about in the crowd of relatable content. Search engines look for keywords to push your content up the charts.
So, how do you find keywords?
You can use keyword research tools, depending on the nature of your project and the size of your company. Not every keyword research tool is made for you. So, you may have to segregate based on requirements. We have a whole blog covering all kinds of keyword research tools (free, paid, research-based, for small-scale businesses & marketers, etc.).
Just make sure you filter out low competition keywords, so you actually have a shot at ranking high quicker. Once you're bubbling with keywords, your content has got the push. Now, it's time to tone up the voice.
Read: How to Write Effective Web Content?
2. Focus on the Ideal Reader
If you go on to please everyone, you'll end up nowhere. Nobody will ever connect because of directionless intent. So, to crawl up, you have to focus on the ideal reader, their preferences, and online habits.
Warren Buffet had to write letters to various shareholders all at once. So to intrigue the reader, he used to address the letter to his sister Dorothy. This would give a personal touch to the letter — a formidable tone. And when done, he would change the recipient to one of the shareholders. The reason we know this story is because his process worked.
So, a couple of mindful stuff to leave you with:
Who are you writing for?
What do they need?
Why should they choose you first?
How do they operate the search engine queries?
How long do they interact online?
3. Optimise Content for Google Snippets
Readers don't always want an in-depth blog post to find answers. They sometimes prefer straight, to-the-point responses to their queries on the SERPs. These queries include questions like "how to…", "what is…" or "top 5…."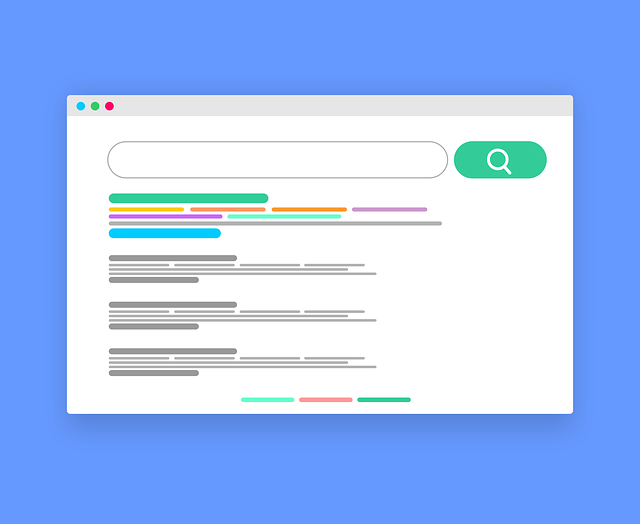 It's important to format and optimize your content for a set of such queries. You have to keep the Google Answer Box in mind while formatting. Here are some of the ways you can use Google Answer Box to its full potential:
Answer the queries under the subheadings (H2, H3, or H4 tags)
The provided answers must be short and concise.
Whatever you provide must be easy to discover in your blog post.
4. Mention Statistics And Citations From Credible Sources
Google needs to find out if your information is accurate and plagiarism-free. That's how you can make Google happy. When you link out to the authority websites, it allows the search algorithms to understand relationships between linked sources and topical keywords enlisted in your content.
Also, if you mention quotes and citations of other people's works, you get a full array of collaboration and networking opportunities. It's one of the best reasons you can have to engage your readers with the thought leaders in your niche. This helps you amplify your credibility score associated with the target keywords.
5. Create SEO-Friendly URLs
Urls have always been an important part of the web. Used to direct users to the right page, they are now more important than ever. According to a recent study, 62% of all website traffic now comes from links. So, it's no wonder that URL optimization is one of the most important aspects of web design. But, with so many options and no set rules, how do you make your URLs look good and get them ranked higher?
First, make sure the name of your website is easily readable and memorable.
Second, choose a short and catchy URL for your website.
Third, use active, keyword-rich URLs. And, last but not least, make sure you update your URLs on a regular basis to ensure they always rank high in search engine results pages (SERPs).
6. Focus on Analytics To Improve Your Future Performance
Without analytics, how will you know if your current strategy is a hit or a miss? If you want to stay on top amidst all the change, you have to develop a keen eye for metrics and analytics. Some of the metrics you want to take a look at while monitoring are:
Pageviews and the average time a user spends on your page
Bounce rate and time to know the level of interaction with your content
Social interactions (likes, story mentions, tags, shares, comments, etc.) to see which post performed the best.
Looking at these simple metrics will give you an overview of the ongoing trends and successful strategies. Just make the notes and execute!
We know how excruciating tracking can be. That's why you need an extra hand in your SEO activities. And the best SEO writers are right here under your nose. The SEO content writers of Nashik are here to help you with the A-Z of SEO. In case you need any service regarding SEO content writing, please do give us a heads up.
7. Keep The Audience Interested With Consistent, Quality Content
Okay, you got all your SEO strategies ready! The number of visitors is rising every day. Your optimized the content strategy worked, and engagement has been creeping ever since. But the job is not done yet. You can do so much with the traffic you're getting today. You can strengthen your sales by looking at the analytics. The sad reality, though, is that in pursuit of ranking high on Google, companies tend to forget their traffic. So, here are few things you must do to maintain a consistent flow of traffic:
Business leads are important to build a commercially successful campaign. You have to attract business leads.
Network with fellow creators and publishers by citing their works
Educate your social media traffic through consistent, valuable content.
Influence your readers to take action ( like sign up to your newsletters, download your checklist, templates, workbooks, bundles, etc.) through compelling CTAs.
It's the content that ties together a loyal audience and the SEO rankings. Quality techniques and practices are important so that your SEO and content end up crawling up in the hearts of your readers and search engines. The question is, how much can you muster.
It depends on your managing capabilities. If you're a one-man band, you might need some help from professional SEO Content Writing Services in Nashik. Or, if you're just starting out, make a note of all these practices and start executing from today. You'll see positive results soo. And lastly, if you came across this page today, make sure you spread the word in case anyone needs the services. And don't feel shy while contacting us for any type of SEO content writing-related queries.