If you've been following the digital ecosystem for a while, you must have seen some fabulous SEO Content Writing trends hitting the sky.
The whizz to create valuable, technically appealing amazing content has creators striving to elevate their content creation activities. Anything that seems off track with the visitor's habits, preferences, and search needs, tanks, and the one which aligns itself completely with every season turns out to be the North Star for fellow creators.
Content marketing and SEO writing used to be an experiment a few years ago. The practices are now similar to a handful of proven methods that anyone can apply. With the evolution of technology, smarter content writers and creators are becoming successful. The way they have molded their ideation, research, creation, and publishing process says a lot about the ongoing demand.
The changes continue to pour in. What's key for you in 2022? Let's take a look at SEO Content Writing Trends you should keep an eye on in 2022
SEO Content Writing Trends For 2022 And Beyond
1. The Need For Evergreen Content
Are people still referring to an old LinkedIn post or a tweet that was published years ago? Relax. Producing evergreen content is much broader than just a tweet or a social media post. It's like a banyan tree that stands tall for numerous seasons until Corps decides to fall it (Well, barring content, nothing's green nowadays!)
But coming back to content, you need to create useful, relevant, and non-volatile content to stay on the hunt for years. According to the veterans who have weathered all seasons of content marketing since its inception, evergreen content includes:
A. Ultimate Guides – Everything You Need to Know About or Comprehensive Guides
B. Case Studies
C. Merits & Demerits – Pros and cons of Adopting Podcast Marketing
D. How-to Posts – How To Start Your Ecommerce Business
E. Tutorials – A Beginners Guide To Learn Ghostwriting
F. Roundups – 29 social media experts share their best advice
G. Why Posts – Why entrepreneurs need to learn content writing
The upside of investing in evergreen content is it stands the test of time and trends without wilting away. Though it may require the investment of time and money upfront, it's a merry ride in the long run. This is an SEO Content Writing Trend you must follow
2. Video Script/Transcript Writing On The Rise
If you're writing a book to get your brand message out, this might be a good way to reach out to your audience. But it's not the only way.
Look around, and you'd find a group of millennials dancing with their smartphones at a local store. Probably, it's an Instagram reel or a Youtube short video. Whatever may be the case, the gravitas of video content is surging. A study shows almost 84% of people prefer to buy a product or service after watching a video. This means there's a need to market your service through videos.
Video marketing attracts more people, which increases competition. It is therefore important to stand out from the crowd. This can be achieved with storytelling. And this is where writers are going to have a ball in their professional journey.
The demand for scriptwriters and transcriptionists is going up every day. After all, businesses now need events, conferences, meetings, promotions, pitching, and transcription to be done through videos.
From mega digital content creators to small and middle-sized businesses, everyone's moving towards videos, and so should you.
If you have scriptwriters in your tank, well and good! But if you're short, don't worry. We can help you out here. Reach out to us for any Script Writing and Transcription Services. We'll make sure we align our voice to your brand style and deliver the perfect message for you. Videos are the future. Either we make the most of them or get left in the dust.
3. Measuring KPIs
Content marketing is not a one-off flick. You need to dwell in the minds of your customers, and you can't expect to become unforgettable without a purpose and goal or what Simon Sinek calls WHY.
If you don't measure the outcomes of your efforts, you'll be lost, and eventually, your business will suffer. Marketers prioritize measuring KPIs (Key Performance Indicators) to assess their content creation process – Whether it was a hit or a miss.
You can't necessarily call it a trend as it is a mandatory element in any marketing strategy. But it's become highly valuable now more than ever. And to no surprise, it will be important in 2022 as well.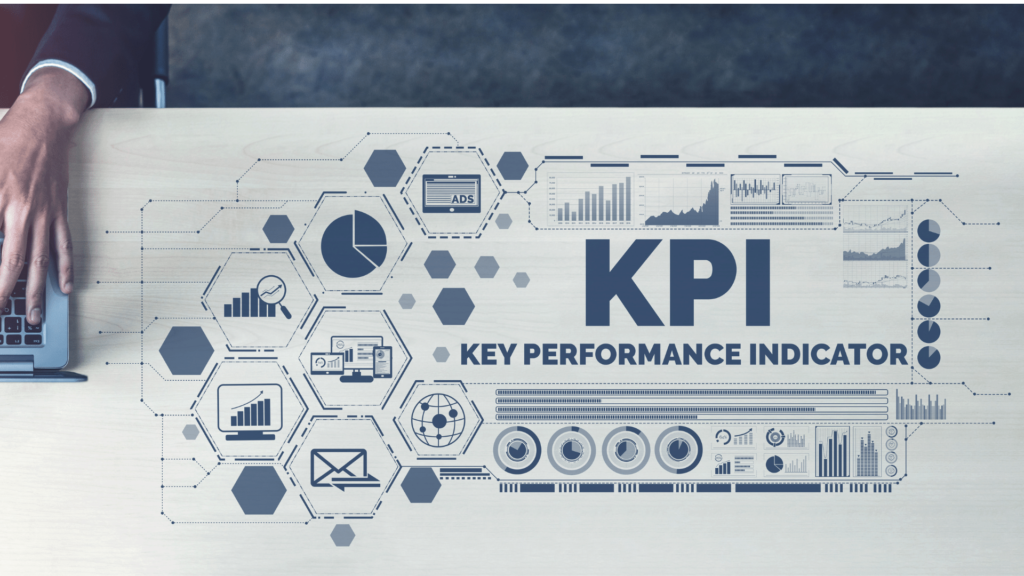 Here are some KPIs your business should consider and measure at the end of the day :
How Many Visitors Got Converted Into Customers?
What's The Return On Investment (Roi)
Number Of Fresh Web Visitors
What's Social Media Engagement Like?
How Many People Know You As A Brand? Are They Loyal
What's Your Position On The Serps?
How Many Old Visitors Could You Retain And Engage With Your Content?
How Many Email Responses Did You Get?
All this may sound hectic, but you must know it's just a small chunk of what SEO content marketing is like. You have to climb up this ladder to taste the fruits of the best ROIs in quick succession. If you've developed a well-documented tracker, it's time. Keep up!
4. Quality over everything
Content without a purpose is simply doomed these days. There's no counterargument here, as stats will tell you a greater story.
Over the course of a year, the investment in simplifying the content creation process has gone up to 10%. In order to win big, marketers are not afraid to cash in on big technologies to scale up their workflow. This means the trend is going to continue for brands of all sizes and industries.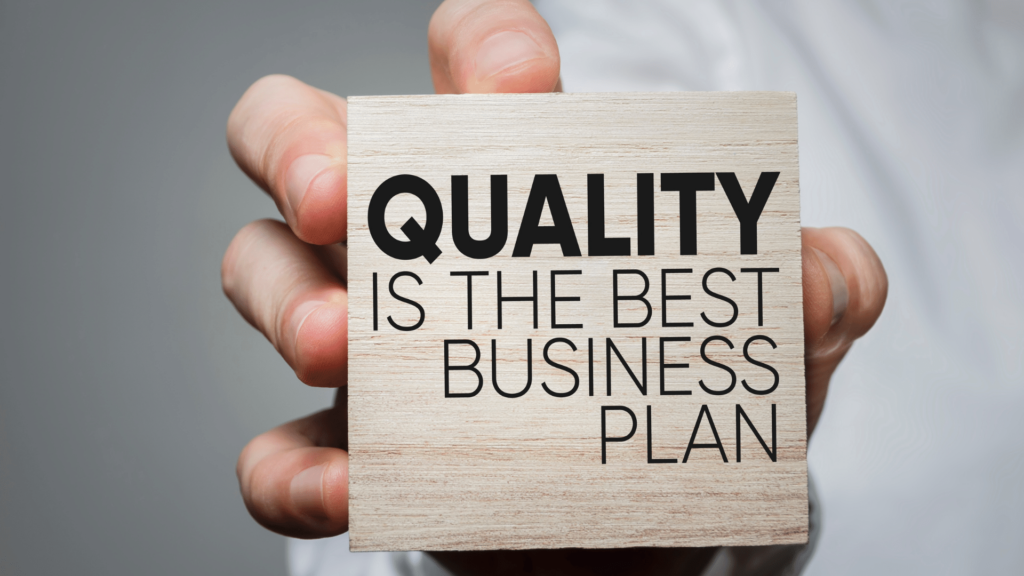 You'll see more in-depth projects tailored for the target audience. Also, more companies will be keen on outsourcing their content creation to content experts like Content Writing 101. In fact, close to 87% of B2B marketers invest in outsourcing every year. That means everyone's creating better content. Why should you miss out?
If you're looking for professional SEO content writing services, go through our website and reach out to us or give us a call. We're sure we'll make a good addition to your marketing team!
5. AI Tools – A Foreseen Future
There's no denying that AI is the buzzword today. The reasoning is simple as well:
It Helps You Create Quality Content In Less Time.
AI Makes Handling Analytics Easier
It Helps In Repurposing Content
AI Helps Automates Processes
Before you argue, it's a robot apocalypse, and humans are doomed. Let me tell you. It's not that far-fetched.
Let's suppose you handle multiple projects, out of which one is your personal while others get you to cash in your pocket. And you want to get more things done quickly. Yes, AI will help you. It will simplify your whole process. And eventually, you can finish things off with accuracy.
If we use the magic of AI judiciously without compromising on the human element, we can get well-refined content in no time with great precision.
Don't worry. Your professional content writers in Nashik have all the AI tools and resources which allow them to streamline content production for your brand. That's what we call a win!
6. The Power of Distinct Voice
The only way to get heard in this herd of sheep is to speak in a distinct brand voice. Literally, every other content marketer is trying to be different. Some getaway, some keep mulling over failures. But the key is you have no other choice than to build a unique space for yourself.
If you have to go record a podcast, do it. Think you're good videos? start a Youtube channel. If you're good at blogs, start a website. Once you start, you'll find you're one in a thousand others doing the same thing. But now you have a track to tread on. Follow influencers, fellow creators, study their methods, and try to invent a personal method out of the blend. Something that oozes friendliness, humor, hope, and positivity onto the world. Something that adds value to the lives of people. Because that's how people will take notice.
But it might be tough finding out your distinct voice. An extra voice might help. Sometimes, you just need to pass on your message to a friend, and they'll deliver it in the most extraordinary ways possible. Try Content Writing 101. We're an SEO content writing service provider in Nashik that helps businesses craft a winning content strategy with a distinctive voice. It's time you caught the attention of the crowd!
7. Let It Go Big
Gone are the days when a 500-word article would crawl up the SERPs for fun. And you don't have to go far to see the transition. Just do a Google search for any topic that fascinates you, let's say Instagram Marketing.
You would find the average length of the blog posts would be around 2500-3000 on an average. And you were wondering if the reader will start drooling over a long-form blog.
Have you heard about the attention span of your visitor?
It's less than that of a goldfish (3 seconds, to be exact). This means it takes them 3 seconds to discard your content if it's not valuable. The audience prefers all-inclusive content with everything in one place, which is why they scan your content first.
The trend of long-form content is rising because algorithms prefer detailed, well-researched content irrespective of what the length is. The ideal length of a top-performing post is thus undefined. As long as you don't miss out on details, you're good.
The Bottom Line
2022 is slated to bring new opportunities for content marketers. New SEO Content Writing Trends will continue to string in, old ones will continue to evolve, and thus it's your moral duty to cater to the changing times and adapt accordingly.
After all, the reward of following the trend is worth it – You will stand out as a distinct face in the world of content marketers. We hope 2022 riles up your content creation game to a new level. And if you think you need the assistance of an SEO content writing service, remember us. We'll be more than happy to help you become a force to be reckoned with in content marketing.